Content Impacts Search and Social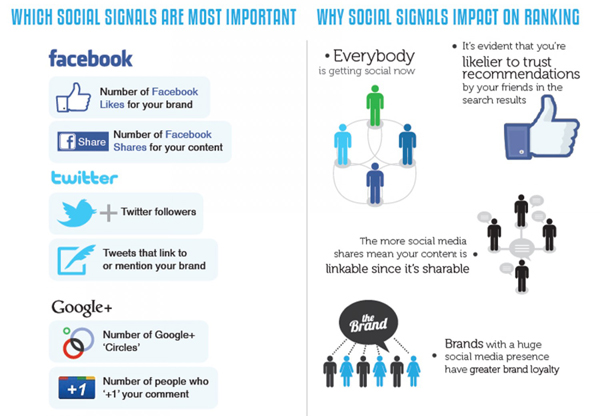 There are two other roles that content has that are maybe not apparent to the casual web user.
Search – It is vital for optimizing your website and blogs to rank higher in search engines. The better the content and the more it is shared tells Google and other search engines that your website is worth reading. So it is pushed up the search rankings. If it is really good content it may even appear on the first page or even at number one (by the way by obtaining top ranking it receives about 40% of all clicks).
Social – Important for driving social media sharing – the better the content the more it is shared. It is as simple as that. Crap content does not get shared.  Fullstop!!
1. Anatomy of Content Marketing for Social Media
Here some of the fundamentals of content marketing.
Key Insights
It provides a solid footing for your marketing as 70% of customers prefer getting to know a company through an article rather than an ad.
Websites with blogs receive 55% more visitors.
63% of companies said posting content on social media has increased marketing effectiveness.

Content for SEO

Here are  some more detail in the role of content in helping your website and blog rank higher in search engines.

Key Insights

92% of marketers say that content creation is either "very effective" or "somewhat effective" for SEO.
76% of marketers who have a strategic SEO campaign invest in content creation.
60% of business decision makers say branded content helps them make better product decisions.
52% of consumers say that blogs have impacted purchase decisions.