Who are we? What we do?
Designing Innovative Networking Services Is Your Chicago Internet Marketing Company. Building on trust and wanting you to succeed is our main focus. Our Chicago Internet Marketing Company was founded in 2003. We have a trail of success and we will continue on that road. Whether its information for investors, analysts and media we will assist you to maximize your online visibility. Our design and research marketing teams are skilled and website savvy and are very keen with our online campaigns. We can have your internet marketing campaign launched within days.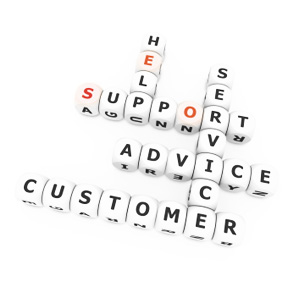 We want to assist you in achieving your internet marketing goals. We're in the web design and internet marketing service for the long haul. Our experienced internet marketing company loves the challenge of achieving first page results in a short amount of time. Gaining visibility with social networking, blogs, email marketing, back-links, internal linking and more are key assets to substaining and estiblishing your brand. We strive for an innovation, creative web designs to fit your industry and your internet marketing campaigns.
Designing Innovative Networking Services (DINS-INC) website developers and graphic designers has innovative and creative ideas on evolving your vision please view our portolio. We'll consult with you about our thoughts and your views on what your goals are and the understanding of website design and website development. Communication is key. We are #1 and on the first page in GOOGLE for Chicago internet marketing company , Chicago Web Marketing Company and Chicago Internet Marketing Consultant.
Donald O'Connor
Chief Executive Officer - CEO
Donald O'Connor has several years of experience in the industry of internet marketing, web development, web analytics, web consulting, web maintenance, brand marketing and promotions. Having to work in the industry of news distribution, with press releases, investor relations, public relations, blast email marketing and project management; Having to spread the word and gain visibility is one of his many talents. Working with such companies as Pespi, Ciroc Vodka, American Airlines, Dubai, Hilton and Chevy on target marketing, blogs, social media marketing, social networking websites and press releases.

Tyler Bartholomew
Web Development Director
Ty has created and developed Silverback Creative Marketing, Inc. Ty has provided Chicago and its Suburbs with over 7yrs of creative website design and internet marketing services for businesses of all sizes. Ty believes "Whether you are building your business, looking to revitalize your identity or drive more traffic to your website we can help"

Glen Stewart
Director of Arts - COO
Glenn is a true artist and mission is to break out of the traditional creative concepts and is inspired new ideas and to be a true visionary. Glenn is able to create graphics to meet specific commercial or promotional needs, such as packaging, displays, or logos. Glenn uses a variety of mediums to achieve artistic or decorative effects. For over 9yrs Glenn has express his artistic vision across T.V, Print, Lifestyle and Online marketing concepts. Glenn has develop material for Internet Web pages, interactive media, and multimedia projects.